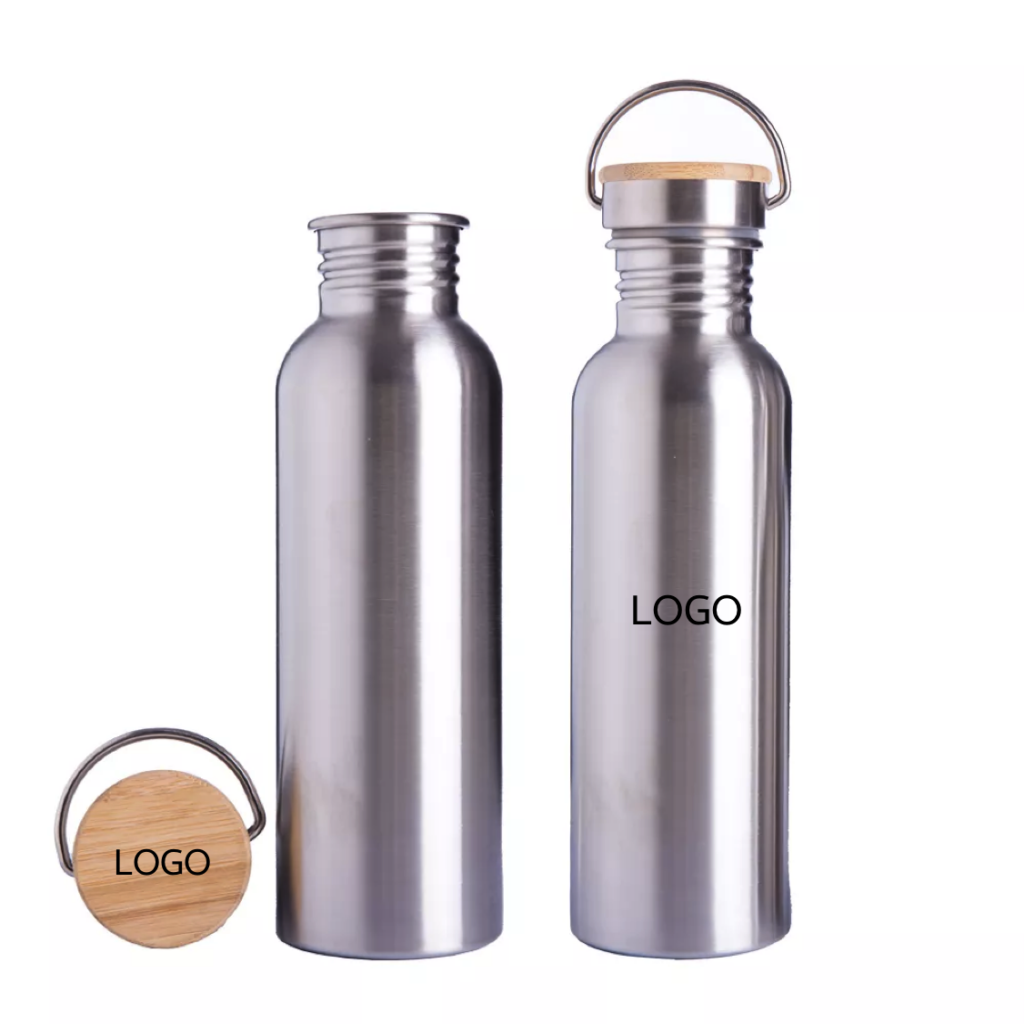 Single-Walled Stainless Steel Bottles
Single-walled bottles made of high-quality 304 stainless steel (18/8), with bamboo-covered bottle top in three capacities (500 ml, 750 ml, 1000 ml). The drinking bottles are dishwasher safe, plastic free, BPA free, recyclable and extra light. Your logo can be printed or engraved on the body and can be engraved on the bamboo cap.
Min. order 200 pieces per capacity.
Request offer