All of us have (or still are) washing our clothes with laundry detergents that are harmful to the environment. Making the switch from a traditional detergent to a natural detergent is a simple adjustment you can make in order to live more sustainably. With just a few ingredients you can easily make your own detergent that not only gets the job done, but that also will reduce your environmental footprint.
Why Natural Laundry Detergent?
Most traditional laundry detergents are packed with chemicals, artificial preservatives and polluting ingredients that are harmful to the environment. Frequently used detergent ingredients such as phosphates, surfactants, synthetic polymers, fragrances and synthetic dyes contribute to environmental pollution that has toxic effects on living organisms. From poisoning aquatic creatures to polluting their habitats and feeding them micro-plastic, we owe it to our environment to stop this from happening. A simple way to do this is to use an all-natural laundry detergent.
Laundry Detergent Ingredients
To create your own natural laundry detergent you only need 3 affordable ingredients that you normally can find in natural goods stores and drugstores.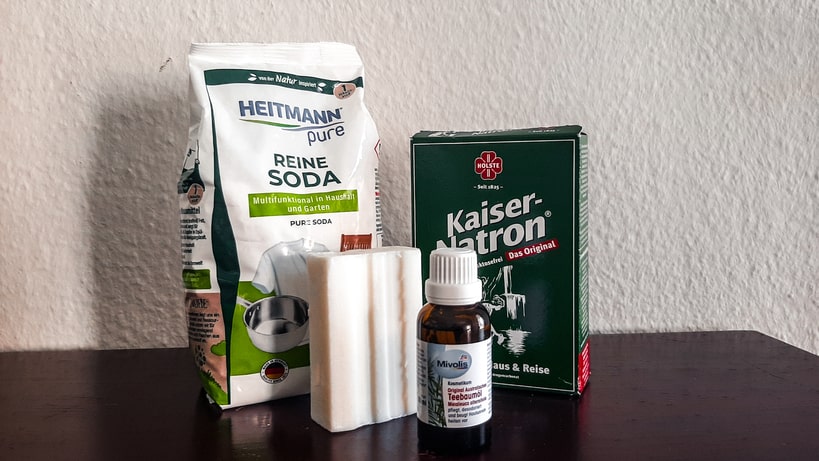 Soap Bar
Choose a natural bar of soap, a Castile soap or one designed specifically for laundry. The soap will remove dirt, grease and fresh stains from the fabric.
Washing Soda
Washing Soda, also known as sodium carbonate or soda ash, is made from natural ingredients (salt and limestone) and is a powerful water softener. Water softeners remove hard minerals from the water, increasing the cleaning power of the soap and water. Acting as a "laundry booster", the washing soda helps remove dirt, grease and stains, while neutralising and eliminating odour.
Baking Soda
Baking soda, also known as Sodium Bicarbonate, is a type of salt formed by mixing carbon, sodium, hydrogen and oxygen molecules. It has several properties that make it a great cleaning agent in laundry detergent. Baking soda is a natural cleaner and will brighten colours and whites, soften fabrics, eliminate odor and remove stains. Note: you can replace the baking soda with Borax (Sodium Borate) if desired.
Essential Oil (Alternative)
If you are using an unscented soap in your detergent, you can add some drops of your favourite essential oil into the mixture to get that fresh smell. Scents that work great in the laundry detergents are lemon, lime, lavender, tea tree oil among many.
Natural Detergent (Powder) Recipe
Before you jump info the recipe instructions, get your equipment ready. All you need is: a cheese grater (or food processor), a medium mixing bowl, a measuring cup, a stirring stick and a air-tight container for storage.
Ingredients (for about 14 Washes)
| | |
| --- | --- |
| Soap Bar (Grated) | 100 g |
| Washing Soda | 150 g |
| Baking Soda | 150 g |
| Essential Oil (Alternative) | 15-20 drops |
Instructions

Grate soap bar using a food processor or a cheese grater. If you are using a cheese grater, use the small side. With smaller pieces the soap will mix better with the other ingredients and will not stick in the washing machine.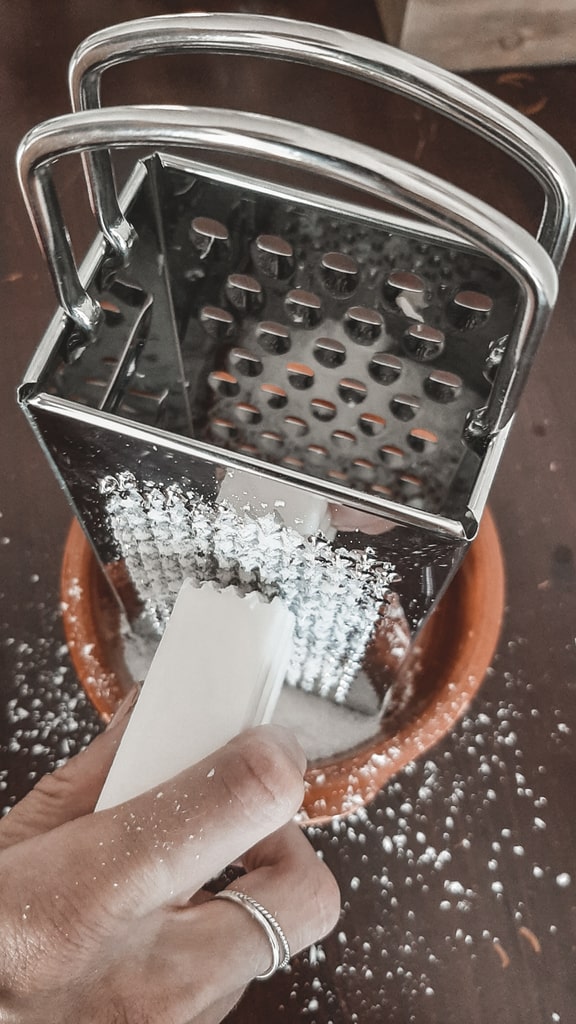 In the mixing bowl, mix the washing soda, the baking soda and the grated soap.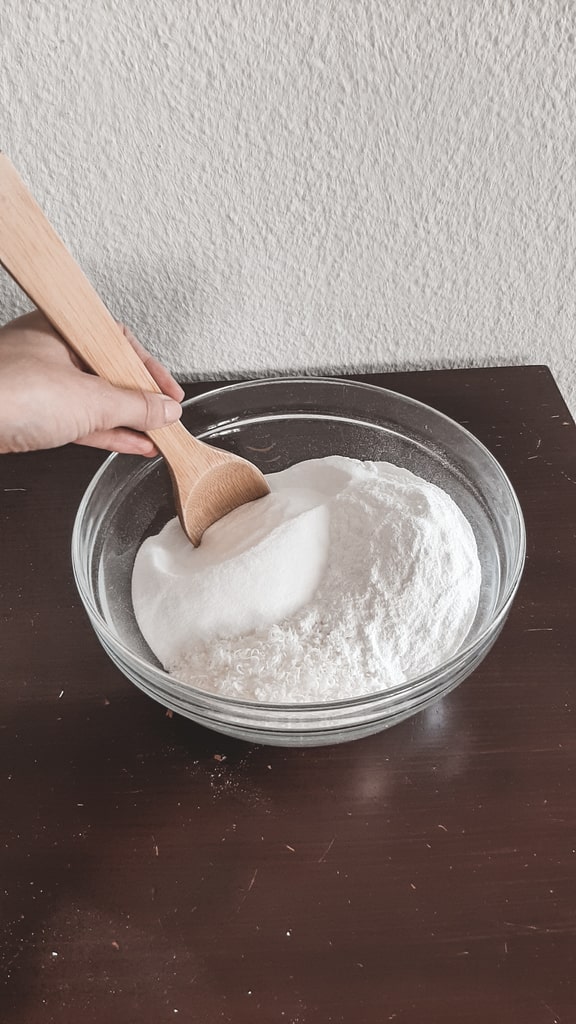 Add 15-20 drops of essential oil and sir into the mix.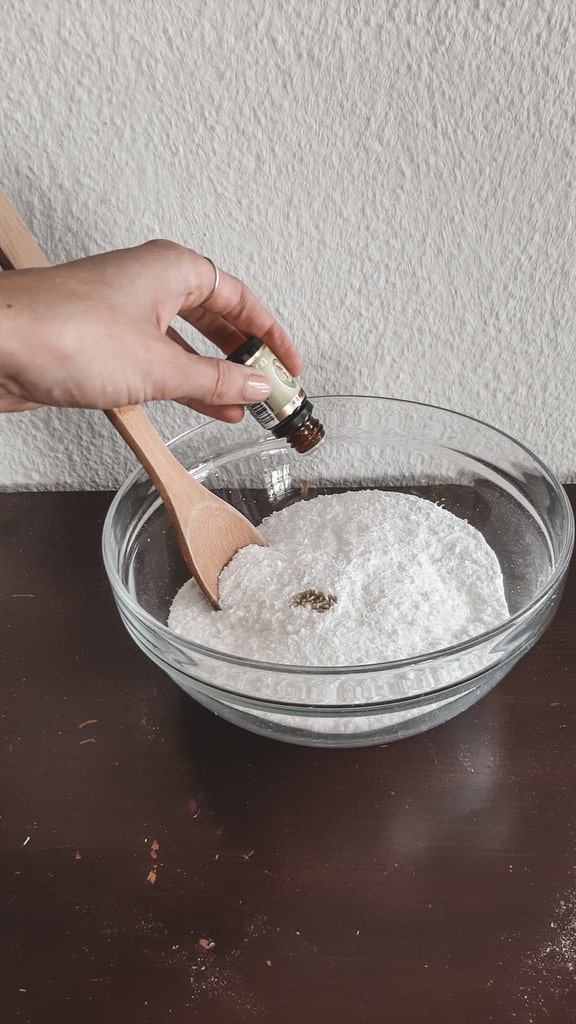 Transfer the detergents into an airtight container. Use around 2 tablespoons for a normal load. You can use more or less depending on your load.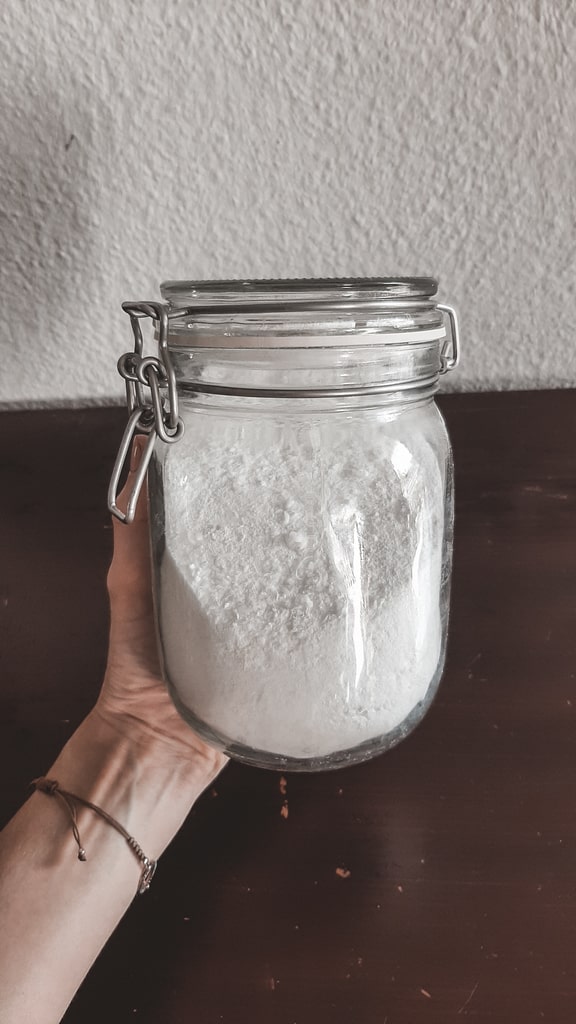 Not into DIY But Still Want to Go Natural?
If you prefer to buy your laundry detergent rather than making it there are several great and natural laundry detergents available. Below are some great natural alternatives that you can buy online.